2014 Winners trophy – bronze casting by Belinda Sillars. 'Claiming Crown' has a total purse money $1,000,000 for eight Claiming Crown races.
'Claiming Crown' USA is a partnership between the National Horsemen's Benevolent and Protective Association and the Thoroughbred Owners and Breeders Association… a special racing event, created for all claiming horses irrespective of where they where foaled or raced. Billed as the claiming horse owner's Breeders' Cup and featuring some of the most competitive horses in the country.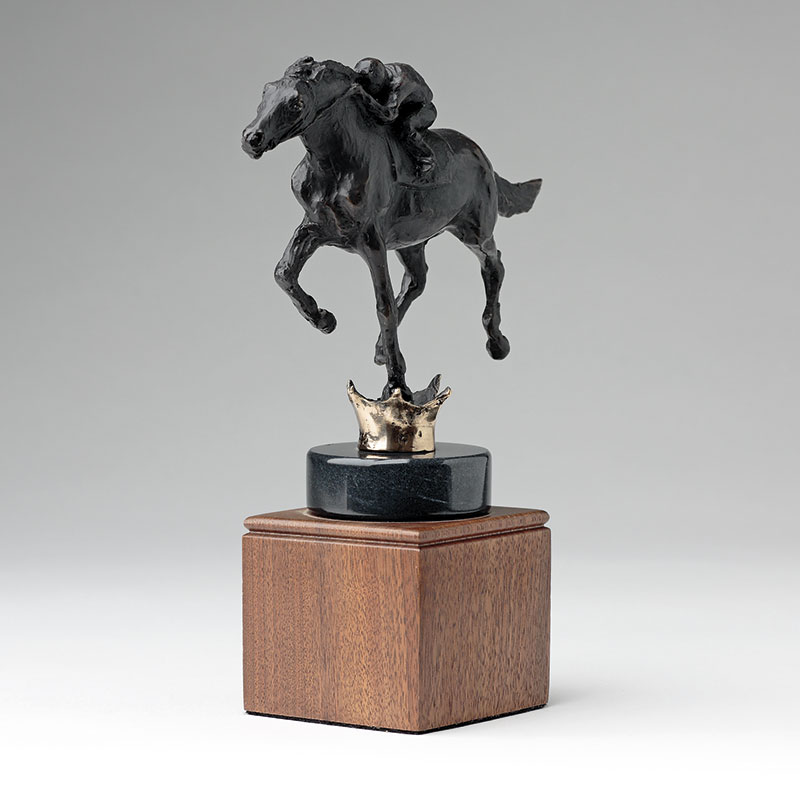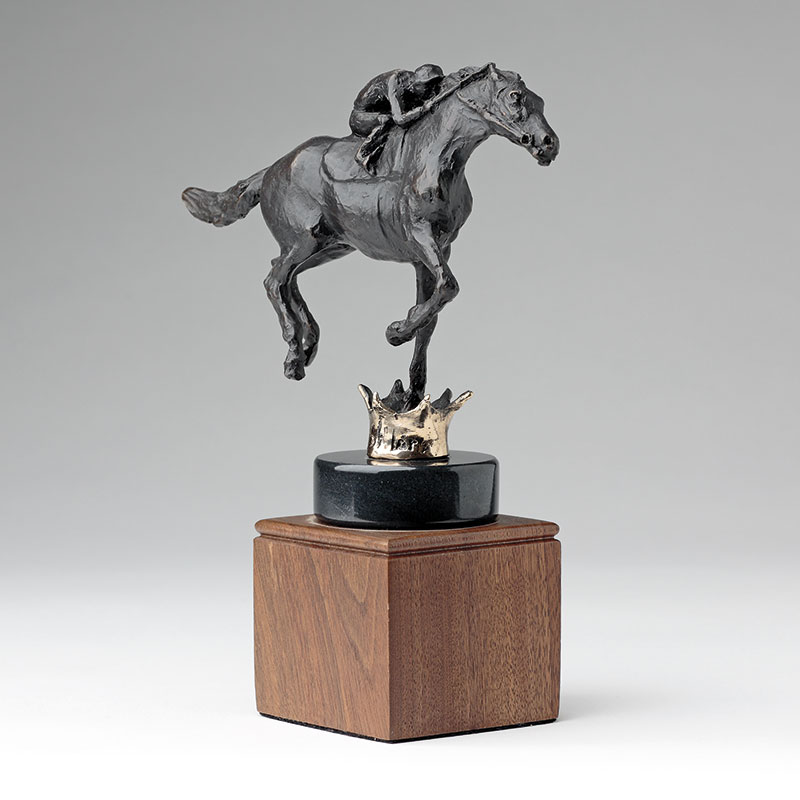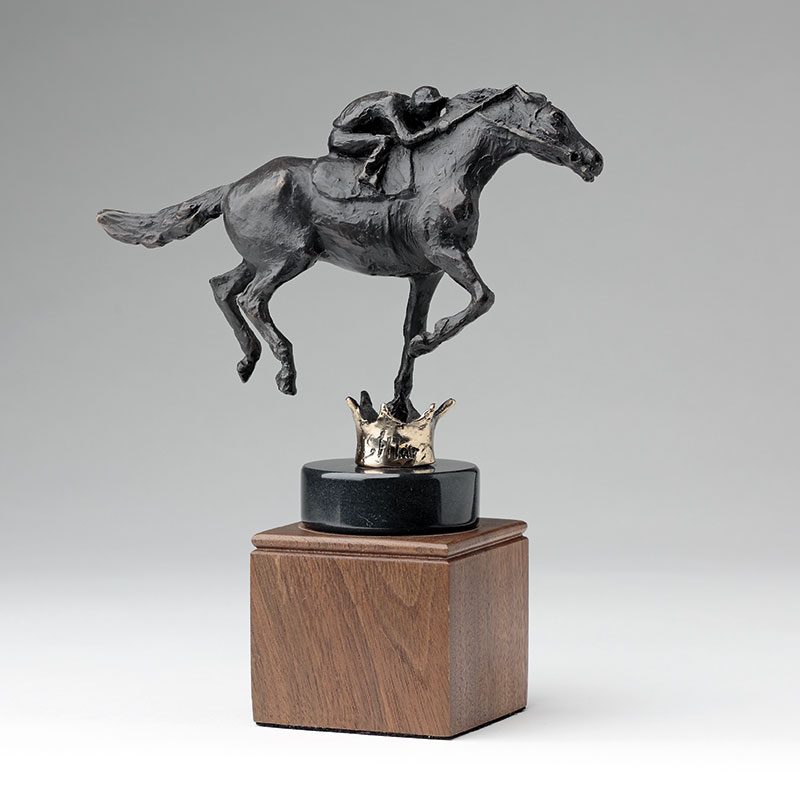 Belinda Sillars was commissioned for the 2014 trophy: the 16th renewal of the rich and prestigious Claiming Crown held December 2014 at Gulfstream Park Racing & Casino in Hallandale Beach, Florida – with a total purse money for the eight Claiming Crown races was $1 million with the Claiming Crown Jewel having a purse of $200,000 for 3-year-olds and up going 1 1/8 miles on Gulfstream's main track for horses that have started for a claiming price of $35,000.
Phil Hanrahan is the CEO of the National HBPA Inc.,
Trophies – Belinda Sillars has the enviable reputation of being widely acknowledged as creating the most innovative and striking trophies in sport… no more so than the trophies for the World Series Racing Championship. Previously one of the top equestrian events in the world, encompassing fourteen of the best thoroughbred horse races in eleven countries across four continents.